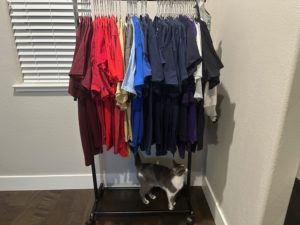 Here is a  list of schools my students are planning to attend. I don't care for misleading stats or curtailing the best results to make myself seem infallible. Instead, I present every student I worked with and their future school, and I do so with incredible pride. They all matter.
*Indicates multiple Zoom meetings per week, in a similar style to this year's Mattie's Unlimited Plan
Multiple schools indicate that the student was at one point deciding between them but now has now picked the one listed in bold.
Class of 2023 Acceptances
Boston University School of Law
Columbia University: Economics (Via the School of Continuing Studies)
*Columbia/Harvard/UPenn (Hunstman)/UVA (Jefferson Scholarship)/Yale: Pre-Law
*Carnegie Mellon/Johns Hopkins/Texas: Computer Science
Cornell: Computer Science (Early Decision)
Cornell/University of Michigan: Computer Engineering
Cornell/Rice/UNC: Journalism
Duke University: Computer Science (Early Decision)
*Emory: Pre-Med (Early Decision)
*MIT/Stanford/UC Berkeley (EECS): Neuroscience/Computer Science
*Penn Wharton: Business (Early Decision)
Texas: Psychology
UC Berkeley/UCLA: Data Science
UC Berkeley/UCLA: Economics
*University of Chicago: History/Pre-Law (Early Decision)
Class of 2022 Acceptances
*Bowdoin College: Poli-Sci
*Caltech/Stanford: Astrophysics
*Harvard/MIT/Yale/Princeton: Bio-Chem
Massachusetts Institute of Technology: Engineering
New York University: Electrical Engineering (Early Decision)
Rice/Wash U: Business/CS
UCLA: Business
UCSD: Computer Science + Math
*University of Michigan: English
University of Michigan: Education
Yale University: Bio/Environmental Science
Class of 2021 Acceptances
Barnard College: Poli-Sci (W/300k full-ride scholarship!) (Early Decision)
*Boston University/Georgia Tech/Northwestern (192k merit aid)/Rutgers University/Stevens Tech (220k merit aid)/UC Berkeley/University of Michigan/Washington University in St. Louis: Computer Game Design (He wants me to post every school he got into)
Cornell: Business and Hotel Management
Duke: Environmental Engineering (Early Decision)
*Dartmouth/University of Chicago: Pre-Law
Emory: Film and Media Management
Georgia Tech/USC: Computer Science
Georgia Tech/RISD: Industrial Design
Notre Dame: Business
*Rice: Bio/Pre-Med
UC Davis: Mathematical Analytics and Operations Research
Stanford University: Neuroscience
Stanford/Yale: Engineering
*University of Chicago: Finance (Early Decision 2)
University of Toronto: Pre-Med
University of Virginia: Electrical Engineering (Full-ride Jefferson Scholarship)
Williams College: Philosophy
—
And then there's 2019. For my first year in this industry, I worked at a college admissions tutoring center in Cupertino, CA. While it's true that I did most (all) the work required in getting 15 students into their eventual school, I'm not allowed to "claim" ownership over their results. It's for similar reasons to why a Mcdonald's employee isn't allowed to claim ownership over the French fries he made, no matter how nummy.
Anywho, here are 15 other shirts I own. No particular reason.
Boston University
UC Berkeley
UC Berkeley
Case Western
Cornell
Northeastern
UC Santa Barbara
UC Santa Barbara
UC Santa Barbara
University of San Francisco
University of Southern California
University of Washington Seattle
University of Washington Seattle
University of Washington Seattle
Wisconsin